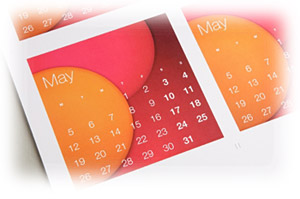 Your choice of a printer is one of the most important decisions you'll make that affects the quality and cost of your printed piece. You need to select a printer who will help you through the printing process, answer your questions, and meet your budget.

Not all commercial printers are the same. Some printers specialize in color printing while others focus on quick turnaround and one- and two-color printing. A number of printers use traditional printing presses while others use toner-based digital printers. Some offer extensive bindery services while others can handle your mailing needs. You wouldn't purchase vinyl replacement windows form a wood door manufacturer so why would you purchase a 4 color brochure from a 1 color print house?

Here at Adprint, Inc. we represent a large, select group of printers, which are carefully matched with our customers individual needs and budgets. The ability to choose from such a variety of printing sources, combined with our expertise in the industry, enable us to supply the perfect product for your business --- all while saving you two of your most valuable resources -- time and money.
Commercial Printing

Brochures
Post Cards
Business Stationery
Newsletters
Catalogs/Booklets
Annual Reports
Newspaper/Magazine Inserts
Mailbox Advertising
Leaflets/Flyers
Menus
Presentation Folders
Short Run 4C Envelopes
4C Process
Complete In-House Finishing

Business Forms

Laser Cut Sheets
Checks
Unit Sets
Wraparound Books
Envelope Form Combinations
Label Form Combinations
Invoices/Statements

Digital

Short Run Color
Just in Time Inventory
Direct Mail Services
Sales Sheets
Catalogs/Directories/Manuals
Presentation Materials
Bill Stuffer/Coupons/Inserts
Invitations/Announcements
Newsletters/Bulletins
Price Lists
Menus/Placemats
Personalization
Black & White
4 Color Process

Large Format

Large Format Capabilities up to 60" wide
Our state-of-the-art wide format printer produces the finest quality available anywhere. And with our wide media selection and inks allow us to provide gorgeous, full-color prints for countless indoor and outdoor uses. Banners, murals, backlit signs, billboards... whatever you can imagine.

Party Signs
Banners
Point of Sales
Foam Core Mounting
Sintra
Full Color Printing
Retail Displays
Direct Mail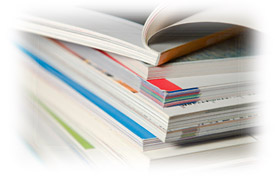 We've developed a model for delivering direct mail results that are unmatchable. With Direct Mail Plus+ from Adprint, Inc. you'll learn how to use a layered approach for direct mail campaigns that, when done correctly, will increase results dramatically. We start with targeted variable data (personalization), then add incentive printing (scratch-off, pull tab, etc.) Each layer increases ROI. If it sounds complicated don't worry, we'll help you every step of the way - from purchase order to post office!
Direct Mail Plus+
Direct Mail Services Offered:
Standard list management
CASS Certification (Coding Accuracy Support System)
PAVE Certification (Presort Accuracy Validation and Evaluation)
Barcode Encoding
Carrier Route Encoding
Printing Services
Addressing
Presorted First Class Mail Rates
Standard Bulk Mail Rates
Inserting - Collates, Inserts, Seals & Stacks
Wafer Sealing
Complete Fulfillment
Delivery to the Local Post Office
Mailing Indicia
Miscellaneous
Our total solution approach allows us to manage your campaign from purchase order to post office!